As the benefits rates change from year to year, Age UK have produced an informative guide outlining the most notable changes this year. This includes information on:
Increases to the new and basic State Pension, as well as increases to Pension and Savings Credit.
Changes to entitlements for council tax support, housing benefit, winter fuel payment, cold weather payment and warm home discount.
Increases in Attendance Allowance, Carer's Allowance, and Widowed Parent's Allowance
Changes to benefits for working age constituents.
You can find the guide here for 2021-22: https://www.ageuk.org.uk/information-advice/money-legal/benefits-entitlements/benefit-rates-2021-2022/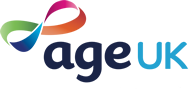 Benefit rates 2021-2022 | Age UK
New benefits rates have been announced for 2021-2022. Age UK outlines the main changes affecting older people, including Attendance Allowance, State Pension, Pension Credit and Universal Credit.
Age UK have also produced a series of useful guides on how older people can manage their money safely. This includes advice on:
Looking after money
Avoiding scams
Getting help with debt
Spending less on energy
You can download the guides from this page or call the Age UK Advice Line on 0800 678 1602 to have them printed and sent to you at home for free.